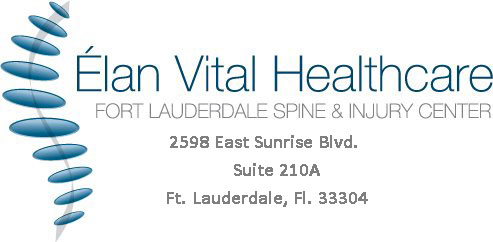 Located at the Galleria Mall in the Regus Executive Office Complex
Our Fort Lauderdale Chiropractic Healthcare Center offers:
Chiropractic - Pain & Stress Relief Therapy
and has extensive experience in
Personal & Car Accident Injury Cases
CALL: 754 301-8882
Email: elanvitalhealth@aol.com


CALL FOR INFORMATION
OR TO SCHEDULE
AN APPOINTMENT


Whiplash? Neck Pain from a Car Accident?




Car Accident Back Pain Relief ...

HOURS for Appointment:
Monday-Wednesday-Friday: 9:00-6:00
Tuesday-Thursday-Saturday Mornings: Call for appointment
If you have been involved in a car accident or work related injury it is important to be examined as soon as possible even if you have no immediate symptoms to identify any potential neck, back, spine, muscle, whiplash or other injuries to receive the appropriate treatment therapy including pain management and to document your injuries.

We will work to evaluate your symptoms and treat your pain! If additional specialists are needed for your care, such as an orthopedic surgeon or neurologist, we can assist you in finding your best choice and confer our findings to them.

ÉLAN VITAL HEALTHCARE, with its dedicated
Fort Lauderdale Spine & Injury Center
offers a full complement of chiropractic services along with massage and related therapies has a specialty and expertise in treating
CAR AUTO ACCIDENTS
AND WORK related ACCIDENTS.
We will work with your lawyer, keep thorough and accurate charts and patient files and we have a private consultation room if all parties need to meet with us to discuss your case and your progress to return to good health. We can also offer assistance if you need to contact an attorney that specializes in accident related cases as we have worked with many attorneys and Dr.Matrale is listed as a legal witness and an attorney educator.
Dr. Matrale's experience and level of personal caring have helped many patients achieve a return to good health in a calm non rushed atmosphere leaving ample time for your questions or conferences with your attorney.
Don't suffer if you have had an
CAR AUTO ACCIDENT or PERSONAL INJURY...
Chiropractors are the most experienced in treating car auto injuries which mainly involve neck/back, whiplash injuries . Chiropractor physicians are the best qualified in explaining your injuries and/or related disabilities in a legal forum and their expertise in these matters is widely used in the legal community. Dr. Matrale, a Fort Lauderdale Chiropractor, is listed as a legal witness and in the past had been listed as an educator participant in the "teachlawyers" research web site.
Same Day Appointments Available –
Click to fill in the Form Link to GET STARTED FOR HELP!

ACCIDENT HELP PAGE LINK
Contact us… 754 301-8882
or email: ElanVitalHealth@aol.com
Holistic and Alternative Medicine combined with our full service chiropractor care and knowledge makes us the health care center for you to be
PAIN FREE!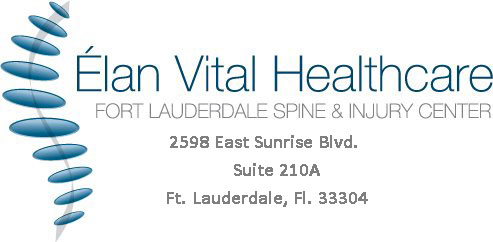 Located at the Galleria Mall in the Regus Office Complex



Serving Fort Lauderdale, Wilton Manors, Oakland Park, Coral Ridge, Victoria Park
and surrounding zip code areas 33304,33305

,

33308,33334
Ft. Lauderdale Chiropractic Care

/
Chiropractic Care
Physiotherapy
Electric Muscle Stimulation

Ice/Heat Therapy

Intersegmental Traction
Rehabilitation Therapy
Natural & Effective Pain Relief
Orthopedic Braces
Lumbar Supports/
Cervical Pillows & Other Products




/

ASR Search Engine