Meet the Staff
Dr. Peter V. Matrale
Chiropractic Physician
Dr. Matrale is a Licensed and Board Certified Chiropractor. Dr. Matrale holds a BA Degree in Psychology from the University of Missouri and a Doctorate of Chiropractic degree having graduated cum laude from Life University. Having studied, trained and participated in clinic work in the Atlanta area, he is currently listed as an expert witness to help attorneys better understand the injuries their clients have experienced as a result of their accident due to his extensive knowledge of treating injuries. Dr. Matrale looks forward to having you achieve pain free health through his Chiropractic skills.
"As a Chiropractor...
My mission is to educate and treat for health and wellness
and provide pain relief to our FORT LAUDERDALE community with the highest quality chiropractic care in the spirit of giving and serving"

To view Dr. Matrale's complete curriculum vitae click on: Dr. Matrale's Curriculum Vitae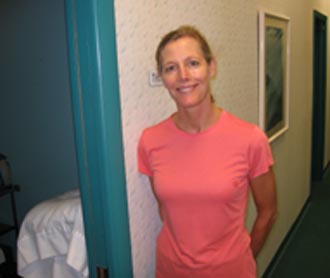 Polly Rhodes
Licensed Massage Therapist
License #MA 41833

Graduated 600 hours, from Healing Hands Institute, Westwood NJ.
80 additional hours studying Thai Massage,New City, NY, Omega Institute NY, Chang Mai, Thailand 2000 and 2001
Cranial Sacral Therapy Level 1, Upledger Institute, 2007
AS Degree, Diagnostic Ultrasound 1994
Personal Training and Fitness Instructor since 1989
Yoga Teacher Training, New City NY 2000
Previous Massage Employment includes:
Pain Management Clinic, NJ
Boca Woods Country Club, Boca Raton
Advanced Therapy Spa, Delray Beach FL
Whole Foods, chair massage
"I blend all of my studies to match the situation and comfort level of every person I work with. Communication is #1!"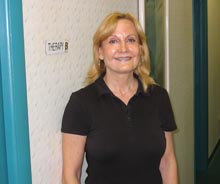 Sheila Ryan
Licensed Massage Therapist
License #MA13832
Attended Florida Institute of Massage & Skin Care
Skin care specialist and massage therapist practicing for 17 years specializing in: Shiatsu;Reflexology;Cold Laser Photo Rejuvenation;
Lymphatic Drainage;Cellulite Treatments;Aromatherapy;Deep Tissue Massage;Swedish Massage;Healing Sound Therapy
Previously worked as a massage therapist at Las Olas Spa and various chiropractic offices in the Broward County area.
Sheila has lived in Fort Lauderdale for the past 15 years, but also lived in Aspen Colorado where she worked as a massage therapist for 5 years.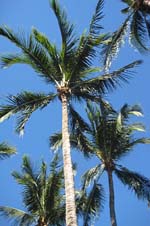 About...
Élan Vital...
a French term which can be translated as
"life force,"...
is defined by Merriam-Webster's Online Dictionary as "the vital force or impulse of life; a creative principle held by Bergson to be immanent in all organisms and responsible for evolution." Our practice relies heavily on the belief that Chiropractic treatment, which focuses on the relationship between the nervous system and health, utilizes the body's innate ability to heal itself and unleashes the "life force" we all contain within.
This chiropractic web site has been designed to provide our patients, potential patients and Fort Lauderdale area residents with valuable information on our practice, doctor and staff, services and the benefits of chiropractic care and other natural methods of maintaining health and wellness. Our office has been treating members of the Fort Lauderdale community at the same convenient location for over 10 years! We utilize a comprehensive combination of alternative treatments designed to alleviate pain, improve function and restore health to patients of all ages. Our friendly, knowledgeable and qualified staff takes pride in providing our patients with the highest quality care in a comfortable, stress-free, family-oriented environment.
Please call or contact us via email should you have any questions or need additional information. We strive to keep our patients well and hope to improve their quality of life! We look forward to meeting you and welcome you to our practice.