This is the default caption.
:Sign up for our FREE Newsletter to receive information, specials, discounts.
Enter email address

Chiropractic Care
Massage Therapy (MM19351)
Physiotherapy
Electric Muscle Stimulation

Ice/Heat Therapy

Intersegmental Traction
Nutritional Supplements
Rehabilitation Therapy
Natural & Effective Pain Relief
Orthopedic Braces
Lumbar Supports/
Cervical Pillows & Other Products



Holistic and Alternative Medicine combined with our full service care and knowledge makes us the health care center for you to be
PAIN FREE!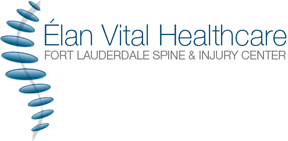 Élan Vital Healthcare
with our
Chiropractic Spine and Injury Healthcare Center
is located in the PEAL MEDICAL PLAZA on the east side of the road across from Holy Cross Hospital between
Oakland and Commercial Boulevards.

Ground level, easily accessible location.
Plenty of free parking available!
Phone:
954 267-9963
4640 N. Federal Highway - Suite D
(Peal Medical Plaza)
Ft. Lauderdale, Florida 33308
Serving Fort Lauderdale, Wilton Manors, Oakland Park, Coral Ridge and surrounding areas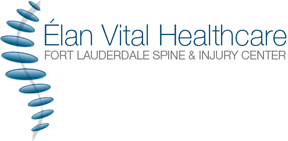 Click to read:
Dr. Matrale's BLOG
and see us on facebook
Élan Vital Healthcare/Fort Lauderdale Spine & Injury Center's Facebook Page


Promote Your Page Too

PROTECT YOUR ACCESS TO CHIROPRACTIC... a dedicated group of national volunteers who educate policymakers about the value of chiropractic ...stay informed about upcoming health care changes>>>CHIROVOICE
Phone: 954 267-9963
4640 N. Federal Highway, Suite D (Peal Medical Plaza)~Ft. Lauderdale, Florida 33308
Serving Fort Lauderdale, Wilton Manors, Oakland Park, Coral Ridge and surrounding areas
Dr. Peter V. Matrale ~ Chiropractic Physician/Chiropractor
Fort Lauderdale Chiropractic Pain Relief ~ Spine & Injury Center